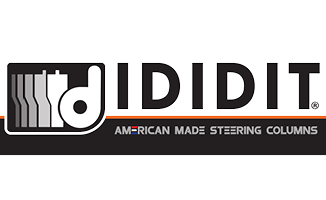 +1 (517) 424-0577
https://www.ididit.com
2022 Car Show
IDIDIT's Annual Car Show & Open House Set for Saturday August 27th, 2022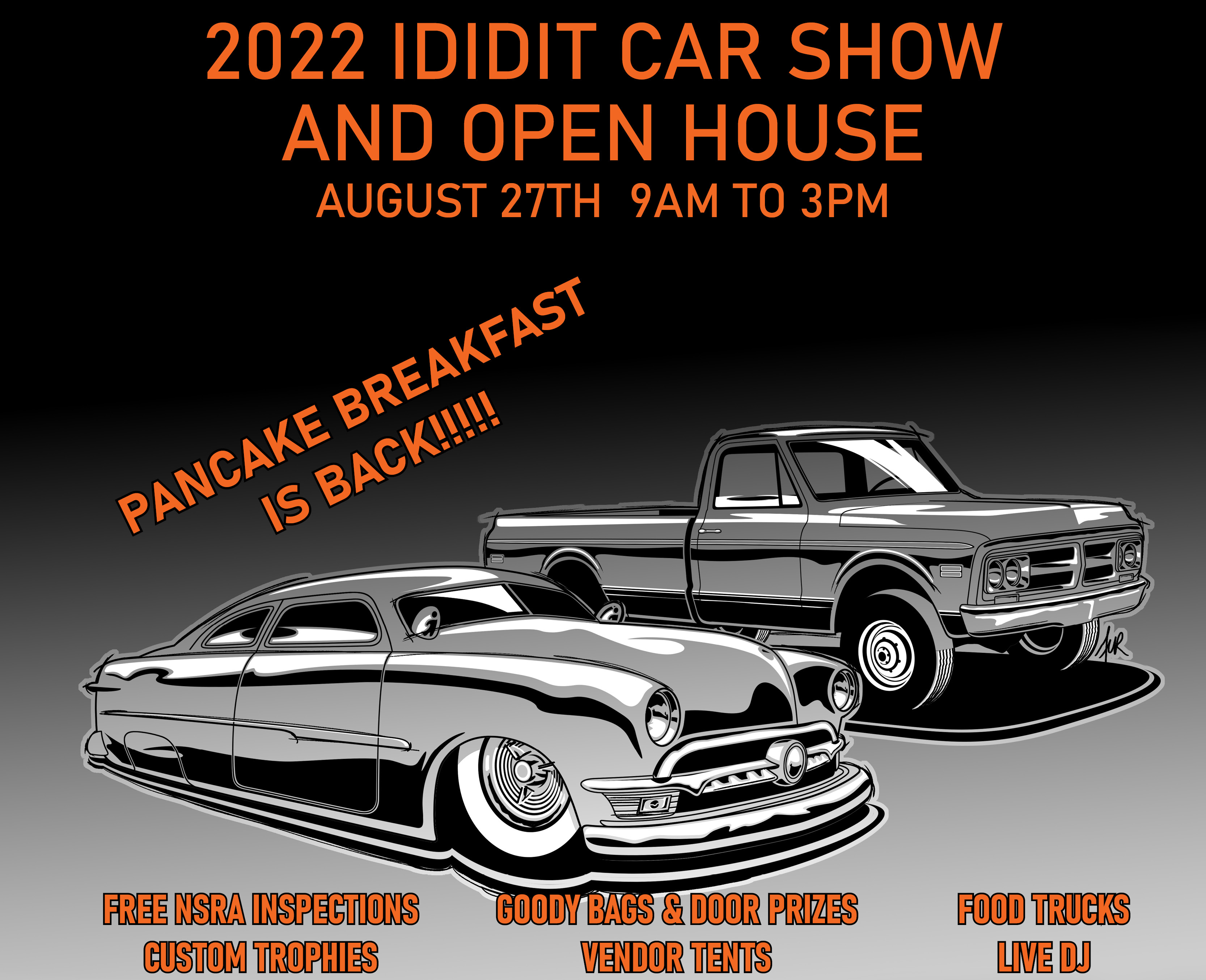 TECUMSEH, MICHIGAN: The IDIDIT Car Show and Open House is BACK!!! Come and join us at the 29th IDIDIT Car Show and Open house on Saturday, August 27th, 2022.
Pre-Registration is now closed but you can still register the day of the show! Registration the day of, opens at 7:00am. To save time registering the day of the show, you can print this form, fill it out, and bring it along with you. Download Registration Form Here.
The annual event is being held on IDIDIT's campus in Tecumseh, MI. The daylong event includes a car show, facility tours, a vendor tent, food trucks, a live DJ, and the Lenawee County Humane Society will be selling Cash Raffle tickets. This year the ever popular PANCAKE BREAKFAST is making its return!
Our Car Show is open to any show-worthy vehicle regardless of year, make or model, the popular gathering celebrates car culture in all its forms, offering a family atmosphere in which to enjoy classic vehicles of yesterday and today. As always, registration is free but we ask that each participant bring in canned goods/non-perishable food items that will be given to area service clubs to distribute to local families in need.
Car show contestants will compete for one-of-a-kind trophies made in-house by IDIDIT craftspeople in nine total categories:
1948-Older Street Rod
1949-'64 Car
1965-'79 Car
1980-Newer Car
1948-'66 Truck
1967-'87 Truck
1988-Newer Truck
Best Garage Build
Founder's Choice
IDIDIT's open house tradition was started nearly three decades ago as a way for the steering column maker to thank customers and for car enthusiasts to have one last hurrah before having to tuck their hot rods away for the winter. The first show was a great success and has been growing in popularity ever since, more than 350 vehicles were on display our show 2019! "We are very excited to be able to get back to this tradition. Every year we see an increase in attendance and it is our hope that this year is no exception. " said Trever Cornwell of IDIDIT. "Our participants bring in some of the most beautiful cars and trucks from throughout the Great Lakes region. It is a great way for car enthusiasts to get together and enjoy the hot rodding life!"