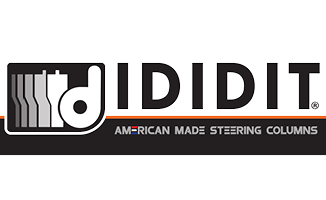 +1 (517) 424-0577
https://www.ididit.com
2020 Car Show Cancelled
IDIDIT's Annual Car Show & Open House has been cancelled for 2020

TECUMSEH, MICHIGAN: After careful thought and consideration IDIDIT has decided to cancel the 2020 IDIDIT Car Show and Open House. As much as we would like to carry on and open up our business to our friends, customers and fans, we cannot do so in good conscience. The complications arising from the coronavirus have made it difficult to secure vendors and the additional hygiene requirements would have made it difficult to share our factory space while ensuring social distancing and safety guidelines are met.
We had hoped to share many positive changes implemented at IDIDIT over the past year such as new machinery, processes and product innovations. However, we will instead refocus our attention to planning of the 2021 car show which will celebrate our 35th year in business.
Although our car show and open house will not be happening this year, there are still opportunities to enjoy some outdoor car culture! IDIDIT sponsors the Tecumseh Classic Car and Bike Show which happens every summer on the third Thursday of the month. There are still events planned for September 17th in beautiful downtown Tecumseh. We hope to see you there!
Sincerely,
Trever Cornwell
General Manager