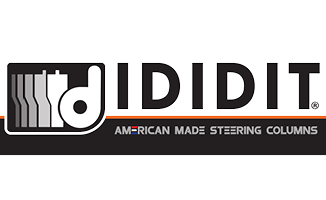 +1 (517) 424-0577
https://www.ididit.com
http://www.ididitinc.com/accessories-3/idIgnitionSystems-69
ididit has released their new id. IGNITION SYSTEMS package which allows customers to create a truly unique driving experience.
The id.CLASSIC, id.PUSH, id.PUSH+ and id.TOUCH ignition systems are the result of ididit's continued dedication to providing innovative and dependable products to all car enthusiasts, from the sportsman racer to the restorer.
Choose id.CLASSIC keyed ignition to add style and function to your tilt steering column. Or add id.PUSH for a modern twist.
id.PUSH is perfect for the sportsman racer who just needs to hop in the cockpit, push and go. This system is as easy as it gets, one simple push and you're on your way. Or upgrade to the id.PUSH+ system, which features the same technology of the id.PUSH system with the added security of a key FOB and a system status indicator.
But for those looking for the most elite keyless system on the market, ididit offers the id.TOUCH system, which features a touch-sensitive button start as well as key FOB with four programmable channels. Additionally, multi-color interactive LED lights signal what mode is in use.
To learn more about ididit's new game-changing id.IGNITION SYSTEMS, go to ididitinc.com/idIgnitionSystems or call 517-424-0577.