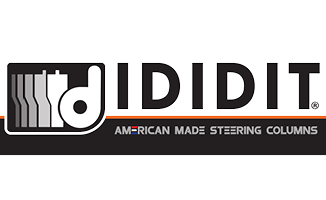 +1 (517) 424-0577
https://www.ididit.com
Terms & Conditions
At IDIDIT we pride ourselves on unmatched customer service and we strive to exceed our customers' expectations with every interaction. Our standard terms and conditions are as follows:
Terms
All accounts considered Cash or Credit Card terms unless prior arrangements have been made for terms. No orders will be shipped unless satisfactory credit arrangements have been made. Any account not in good standing will be placed on hold and orders will not be shipped until the account has been brought into good standing. A service charge of 1-1/2% per month will be charged on all past due accounts.
Orders
Order desk hours are 8:00 AM – 5:00 PM EST Monday thru Friday. We observe some U.S. holidays (New Year's, Memorial Day, Independence Day, Labor Day, Thanksgiving & Christmas).
Check Policy
All returned checks will be assessed a $25.00 service charge and accounts will be placed on Cash Only. Any unpaid insufficient fund checks will be subject to collection and legal action.
Refusals
All shipment refusals will have a $25.00 handling charge and applicable freight charges billed to the customer's account.
Drop Ship Orders
All orders shipped from our warehouse to an address that is not a pre-established alternate "Ship-To" location will be charged a flat fee of $10 per order. If a component is sourced from another manufacturer we deal with and the customer requests a drop ship from the manufacturer's warehouse, they may have additional fees that will be applied to the invoice. Please contact IDIDIT's Sales Department if you have any questions or need clarification about these fees.
Sales Taxes
IDIDIT will collect and pay sales taxes for the following states: AZ, CA, CO, FL, GA, IL, IN, IA, KS, KY, MI, MN, MO, NC, NY, NE, NV, OH, PA, TN, TX, VA & WA. Dealer & Customer are responsible for all other sales taxes. Taxes will be charged unless a sales tax exemption certificate has been provided prior to shipment.
Custom Orders
All custom orders require a custom order form to be completed and signed by the customer. IDIDIT requires full payment before a custom order will be released to manufacturing. Custom orders are non-cancellable once the order is released to manufacturing.
Returns
Please call IDIDIT and request a Return Merchandise Authorization (RMA) prior to returning. IDIDIT will not be held responsible for any items returned without an RMA number.
Instructions for Shipping Product to IDIDIT for Returns or Repair
Call our sales or tech department and talk to one of our representatives. Request an RMA number for the merchandise you wish to return: all merchandise to be returned must be accompanied by an RMA number. For refunds the product must be unused, unaltered, unchanged from its original state and less than 90 days from invoice date. Any merchandise returned that does not meet these criteria may be subjected to an additional handling fee or refusal.

Pack the parts carefully to avoid any damage during shipping. Always use the original IDIDIT shipping carton to ship the parts back. If the original carton is not available, please use a professional packaging service (UPS Store, FedEx Ship Center, Pakmail, etc). IDIDIT will NOT be held responsible for damage incurred during shipping back to IDIDIT. Please consider this while packaging your items and purchasing insurance for valuable items.

Print your RMA number on the outside of the shipping carton and reference it on the shipping label. Please do not write on, use tape, or affix shipping labels to accessory packaging, because we must return it to stock and we cannot sell packaging that is damaged.

We need the invoice number or a copy of the original invoice showing when the part was purchased. Please include this information with the merchandise you're returning. We are sorry but we cannot accept returns on custom orders and/or non-stocking items.
Limited Lifetime Warranty
IDIDIT warranties steering columns and IDIDIT manufactured accessories for as long as the original purchaser owns the product and that at the time the product is purchased it is free from material and manufacturer defects and conforms to IDIDIT specifications for the product. IDIDIT warranties turn signal switches and electrical components for one year from the date of purchase. Any product found to be defective is subject to IDIDIT's inspection and approval. This warranty does not cover any defect which is the result of improper installation, improper maintenance, or modification of the product (such as, but not limited to welding, grinding, cutting, hammering, reuse of old U-joints, or use of U-joints not supplied by IDIDIT, etc). IDIDIT will not be held liable to damage incurred during shipment of the product to IDIDIT for inspection or repair. IDIDIT will not be liable for personal or property damage caused by use or misuse of any product we manufacture. This warranty is explicitly void for any products used in racing, commercial or industrial applications. There is no warranty expressed or implied as to whether the goods sold hereby will protect purchaser or ultimate user of such goods from injury or death. Racing is a dangerous activity and the user shall determine the suitability and safety of the product for its intended use, and the user assumes all responsibility and risk in connection therewithin. In the event IDIDIT distributes or sells a product that is manufactured by another entity and is found defective by IDIDIT, IDIDIT will honor the original manufacturer's warranty.
If you are having a problem with an IDIDIT product, please call or e-mail us (tech@ididit.com), we will try to resolve your problem or offer repair options if possible. Repairable columns not under warranty may incur a reasonable fee for inspection and repair.
No refunds on shipping will be given for warranty claims or repairs.
Web Site User Agreement
This Web site is protected under copyright law. Duplication of any part of this site is strictly prohibited unless authorized in writing by IDIDIT. This site contains confidential information and copyrighted assets that may not be used without permission.