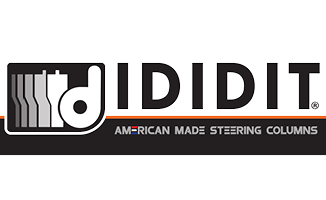 +1 (517) 424-0577
https://www.ididit.com
Sponsored by ididit, the Shootout will be contested at the 18th Annual Nitto Tire NMRA All-Ford World Finals Saturday, Oct. 1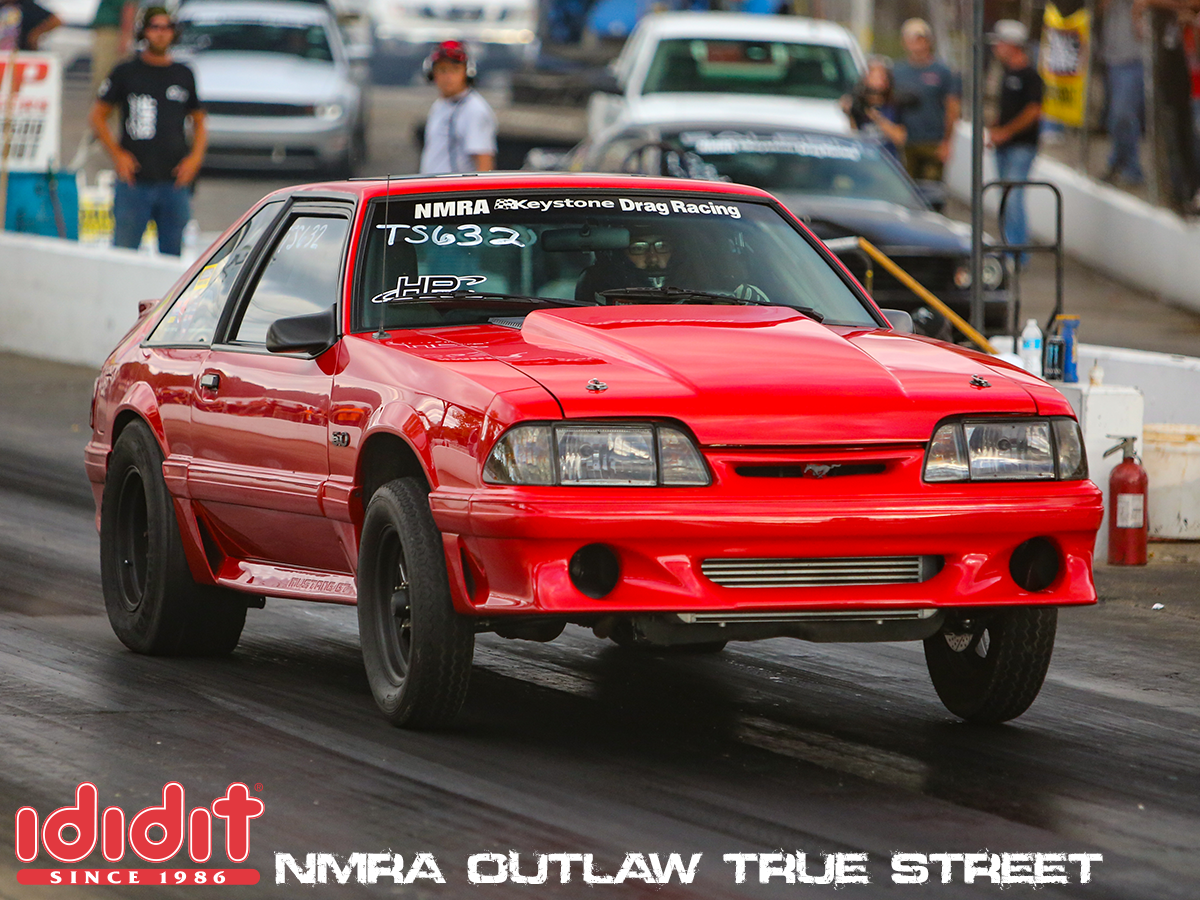 Santa Ana, Calif. (Sept. 21, 2016) — NMRA officials are proud to announce one of the wildest street car shootouts in decades! The ididit Outlaw True Street Shootout is coming to the Nitto Tire NMRA All-Ford World Finals in Bowling Green, KY on Oct. 1. Running exclusively during the famous NMRA Grudge Night and sponsored by ididit, the steering column specialists, the Outlaw True Street Shootout will be a stand-alone event in addition to the grudge match-ups. The concept is simple and it will bring out some of the quickest, off-the-hook street Fords, with all types of power plants including LS-powered Mustangs. If they're legal under the Grudge Night rules, they can run in the Outlaw True Street Shootout.
"ididit is making a big splash in the drag market with our new Pro Lite steering column for the sportsman racers that require column accessory features. It's very exciting to sponsor this new specialty class and be involved with ProMedia Events," said Bud Keating, General Manager at ididit. "The NMRA World Finals is the biggest Ford race of the year and we are looking forward to being a part of the Blue Oval action!"
The rules are simple — any Ford body or Ford-powered racecar can jump into the action and must roll on a pair of 275/28x10.5-wide DOT tires. Yes, you read that correctly…LS-powered Mustangs are more than acceptable, as Grudge Night has allowed those types of cars all season long.
Like QA1 True Street racers, ididit Outlaw True Street Shootout competitors will perform a 30-mile cruise on the street to prove they are legit street rides, but that's where the similarities stop! Once back at the track, all shootout competitors will draw names from a hat for elimination-round pairings. The format is 1/8-mile and No Time will be in effect, though competitors will get their half of the time slip. The rear suspension rules are stock-style setups or ladder bars, while the front requires the typical bolt-in style K-members and a stock firewall.
"We've watched similar classes like this go down at other events and the types of cars showing up are certainly what we want to attract to NMRA Grudge Night," said Rollie Miller, general manager of the NMRA Keystone Automotive Ford Drag Racing Series. "The winner will walk away with $2,500 while the runner-up will pocket a cool $750 and both semifinalists receive $100, making it a very lucrative one-night affair."
Any racer who competes in QA1 True Street and completes that challenge doesn't have to perform a second 30-mile cruise and can jump into the action for the cost of the ididit Outlaw True Street entry fee.
Miller continued, "We're excited to bring this new category to NMRA and help enhance the Grudge Night. Our goal is to get as many Mustang and Ford enthusiasts participating at our events and this is one more reason for them to make the trip to Beech Bend Raceway September 29 to October 2."
Here is a complete breakdown of the rules: http://www.nmradigital.com/dl/rules/ots.pdf
Presented by Keystone Automotive, the NMRA All-Ford World Finals features insane heads-up Street Outlaws, Renegades, Coyote Modifieds and much more as champions are crowned in Bowling Green! Stay late on Saturday for the special after-hours NMRA Grudge Night where the fastest street racers, including Boosted GT and Mike Murillo, will take each other on… street race style… for big money and bragging rights! The NMRA World Finals also features the largest manufacturers midway of the year, the huge UPR Products All-Ford car show, and special race classes including Outlaw True Street and the Terminator/GT500, EcoBoost, Turbo Coyote and Stick Shift Shootouts.
The NMRA All-Ford World Finals is the must attend event for any Ford fan or racer and it takes place at Beech Bend Raceway Park in Bowling Green, Kentucky, September 29 - October 2. For more information visit www.NMRAdigital.com/KY or call 714-444-2426.