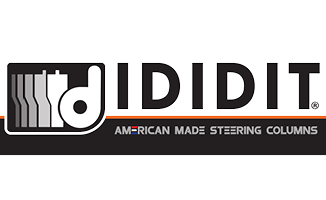 +1 (517) 424-0577
https://www.ididit.com
It's Car Show season! Here is a list of upcoming shows ididit will be attending, where you can chat with our knowledgeable staff, while checking out our great products. Make sure you grab a free sticker or two while you're there!
Hope to see you on the road!

Super Summit - Norwalk, OH - June 9-10
Back To The 50's - St. Paul, MN - June 23-25
Goodguy's PPG Nationals - Columbus, OH - July 7-9
Syracuse Nationals - Syracuse, NY - July 14-16
NSRA Nationals - Louisville, KY - August 3-6
Hot August Nights - Reno, NV - August 8-13
Tri- Five Nationals - Bowling Green, KY - August 11-12
Goodguys West Coast Nationals - Pleasanton, CA - August 25-27
NSRA Nationals North - Kalamazoo, MI - September 8-10
Sand Sports Super Show - Costa Mesa, CA - September 15-17
ididit Car Show & Open House - Tecumseh, MI (ididit shop) - September 16
NMRA All-Ford World Finals - Bowling Green, KY - September 28- Oct 1
Run To The Sun - Lake Havasu, AZ - October 19-21
SEMA - Las Vegas, NV - October 31- November 3